Complete Story

11/22/2022
Sandy Hook Yachts To Become Regal Boats Dealer for New Jersey
By: Sandy Hook Yachts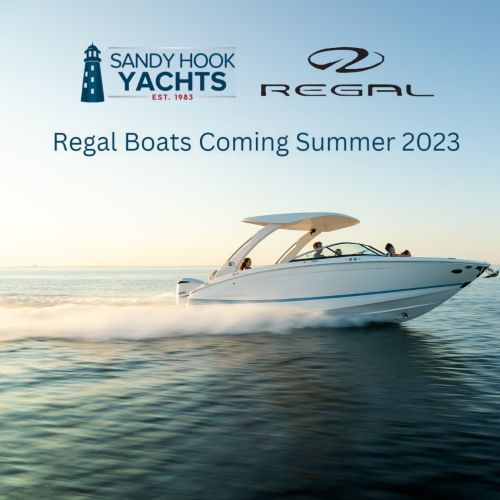 There are many similarities between Regal Boats and Sandy Hook Yachts. Both are family-owned and family-oriented companies. Both are well over 30 years old. Both have a strong set of customer-first ideals that build a solid, successful foundation rooted in quality relationships and loyalty. For those reasons, a partnership was inevitable.
"We are very excited to announce that Sandy Hook Yachts is now a dealer for Regal Boats," said Dan Furnback, Managing Partner of Sandy Hook Yachts. "With our strong history of customer satisfaction, dependable service teams, and the quality of boats that Regal builds, we are now truly able to offer an unparalleled experience in the tri-state area."
Sandy Hook Yachts is the first dealer that Regal signed up after the COVID freeze and will represent the brand in Northern and Central New Jersey. Regal inventory will begin arriving at Sandy Hook Yachts locations in June of 2023, however, pre-ordering boats is available and happening now.
More Info
---