Complete Story

04/26/2022
Professional Development – The Real P.D.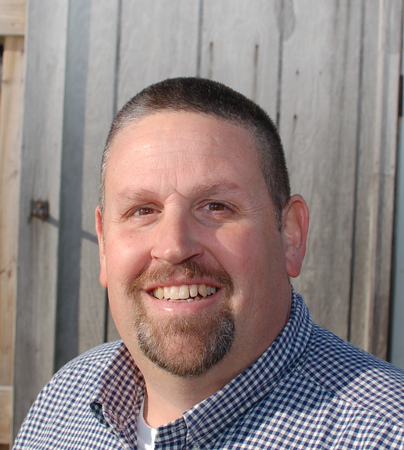 Last month Eric Smith wrote a great article about mentorship, taking and giving advice, and the professional benefits of mentorship. I'm going to continue to explore this "professional" theme. This month we will dive into professional development.
I was fortunate to have a couple of great mentors during my early career. Both were experts in their field and were active knowledge seekers. They understood the importance of learning and developing their skills. Take a look at these important tips for navigating professional development:
Look for learning opportunities. When you have a new contract conflict or question, complete an on-the-spot case study. Take the time to read the words of the contract, and discuss why they are there and their intention for the contract. Discuss how you might have prepped better, discussed more, or outlined expectations differently. Discuss your thoughts with your team and colleagues. This will help you be more prepared when a similar conflict or question comes up.
Be intentional and read through the Code of Ethics. Annually, you want to take the time to think about how you do business regularly and if there are areas you can improve for your clients. Important questions to ask yourself are: Did you disclose everything you should? Did you communicate the disclosures with your seller before the listing agreement?
Details matter and your reputation as an expert depends on your working knowledge of these guidelines. Remember that you are the expert. The Code is a valuable resource and should be reviewed regularly, especially Section 2 - Relations with the Client. Read the YBAA contracts again and consider why a certain phrase is there and what the Intention of that phrase was intended to protect.
Engage with your fellow brokers and colleagues. Brokers are social by nature so share your stories and experiences, ask questions, and collaborate on different situations. Our business is very unique and few closing or deals go the same way. Sometimes discussing these situations will garner new perspectives and ideas for the future. I get around ten calls a year from fellow brokers asking about unique situations or contract questions. Reach out and discuss these case studies with others. It will lead to deeper discussions and better knowledge.
If this is your long-term career, then get involved in the business and volunteer. The Yacht Brokers Association of America (YBAA) is always looking for smart, engaged board members. It is the same with many of the other industry associations and even non-profits. Think about how you can give back to the community professionally and personally. I guarantee you will forge bonds you didn't have before, meet new people, and grow professionally and personally. Some great examples of events to look for are Community Sailing, Charity Regattas, and Events, Local Boating Museums or activity centers, and youth sailing/boating. There are so many places that need your skills, they just don't know you yet.
Audiobooks or podcasts are a great way to learn professionally. If you have a 30-minute ride, spend 10 minutes before to prep for what you are going to listen to. During my early career, I enjoyed listening to Brian Tracy and Tony Robbins. I recommend finding what intrigues you and matching the topic to a knowledge gap that you are interested in learning more about.
What are you waiting for? Become a CPYB. If you care about your business, you must be a CPYB!
So – get after it!
To be experts in our craft, we have to practice. There are plenty of opportunities out there – so what are you waiting for? You will be smarter and better equipped for your job. Make sure you are making the most of your opportunities. By becoming an expert at your craft, you will sell more and feel more fulfilled in your career.
See you at YBAA-U this July in Providence, Rhode Island! Register for YBAA U at ybaa.org/ybaa-university.
---