Complete Story

03/26/2019
YBAA OWNED MLS – The next step toward CHOICE in our industry!
by Mike Titgemeyer, YBAA President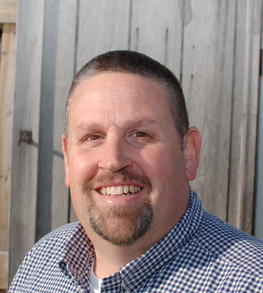 Your YBAA Board of Directors and Executive Committee have been VERY BUSY! As a volunteer board sometimes change is slow and sometimes the industry shouts WE NEED CHANGE NOW! YBAA does a great job of listening to its members and makes real efforts to provide meaningful benefits and productive industry interaction. This fall we heard loud and clear from our membership that an industry change was needed and that a CHOICE was needed with regard to the MLS systems that yacht brokers utilize on a daily basis. Fast forward a few months and YBAA is pleased to announce the arrival of the YBAA MLS.
The YBAA MLS is a strategic alignment between YATCO, an industry leader in online marketing, YBAA, and other regional Yacht Broker Associations. This relationship gives the ownership of data back to the brokers and provides yacht brokers large and small, a real choice of where to promote its listings online. There has also been proactive cost control measures put in place, so that costs to you cannot unreasonably increase! Also, YBAA as an association, will benefit financially in a revenue sharing arrangement from YATCO which is extremely helpful to the overall strength of YBAA.
YBAA has also established a Task Group to assist with marketing of the YBAA MLS and also to provide Q&A Support for this exciting new product offering for YBAA and we want to make sure that YBAA and YATCO are providing appropriate support to our membership. The Task Group will also work in an advisory capacity to YATCO and as a liaison between YBAA members and YATCO to ensure that that YATCO is responsive to the needs of YBAA members. We are confident that you will be pleased with the responsiveness and professional approach your new YBAA MLS membership will provide. Please let us know how we are doing along the way!
In closing – I would encourage you to seriously consider membership to the YBAA MLS and also research the other product offerings that YATCO can provide. Their pricing is competitive and the additional products through the "BOSS" packages/modules can provide quality support for "Back Office" solutions for your business.
From the entire YBAA Board and Executive Committee, please know that we have heard your calls for an alternative and we have investigated the options thoroughly before taking swift actions to deliver you a YBAA owned MLS. Change in our industry takes time and the creation of the YBAA MLS benefits us all in the long run. It will take some time to populate the YBAA MLS with boats, brokers and listings. But soon yacht brokers will have a CHOICE for online marketing and a real industry owned MLS along with a robust consumer site for lead generation. PLEASE support the new YBAA MLS and support this important YBAA/Industry initiative, we are all in this together! YBAA appreciates its members and will continue working diligently for our members and for our industry.
A formal announcement of the YBAA/YATCO agreement will be made by YATCO at the Palm Beach Boat Show on March 28 and detailed YBAA member program information and pricing will be made available to our members shortly thereafter.
Save the date for the YATCO introductory Principals, Owners and Managers e-Seminar, April 17, 2019.
On behalf of the entire YBAA Board of Directors,
Mike Titgemeyer, CPYB
YBAA President
---