12/20/2021
A Message from YBAA Executive Director JP Skov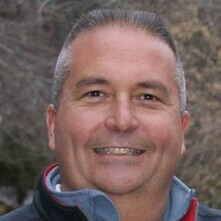 Fellow members,
I just wanted to take a moment to say thank you for your continued support of our association. We've all enjoyed strong market demand for the last couple of years, and according to the experts, we will have another fruitful year in 2022.

We have a lot on the table this coming year. Our webinars continue to provide CPYB's with the knowledge and continuing learning credits to keep you certified. We have a fairly packed schedule, but we are always willing to hear suggestions from our members.

Our YBAA U will take place this year in Providence. We slightly changed our schedule, so instead of doing two events back to back every year, we will rotate the YBAA U between Annapolis and Providence every other year. The second part of the plan is to add another networking event in the winter
We are currently working with the other yacht broker associations in the hope that we can create a "Yacht Broker Summit." Stay tuned we will provide updates as this event develops.
Please enjoy this little holiday break with your family and friends.
Wishing you all a very prosperous 2022!