---
YBAA is pleased to offer sponsorship packages to members that include year-round promotions on the YBAA website, newsletter, social media, education initiatives, and more. Support YBAA and help facilitate YBAA's dedication to assisting members in improving their professional competencies and enhancing their business success through training, education, and information resources. There are several levels to fit every budget.
Review the Sponsorship & Advertising Kit for more details on how to promote your company.
---
Industry News
---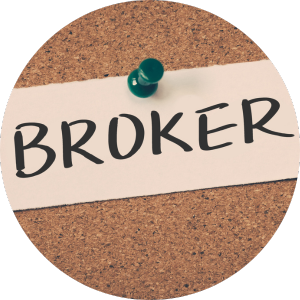 By:

J. Eric Smith, CPYB, YBAA Board Member, Smith Yacht Sales

I'm happy to report that I believe the co-brokerage business appears to be returning back to normal post pandemic. We all experienced low inventory levels with brisk sales, resulting in many brokers advertising their inventory as "not available for co-brokerage". I had never experienced this before and had always enjoyed the co-brokerage relationship whether selling one of my own listings or the listing of another broker. I always felt that half of our brokerage business was co-brokerage, and it was a necessary part of our business. Ultimately, it's in the best interest of your client and if you are using a YBAA Central Listing Form, you are agreeing to advertising that vessel on the MLS to maximize exposure.
---
Welcome the Newest CPYB!
2023 CPYB
| | |
| --- | --- |
| John Martini, CPYB | |
| Laura Hayes, CPYB | |
| Hans Werner, CPYB | |
| Ed Pickering, II, CPYB | |
| Matthew C. Weimer, CPYB | |
| John Siwicki, CPYB | |
---
BoatUS President Named to Boating Safety Hall of Fame
| | |
| --- | --- |
| Chris Edmonston, president of the BoatUS Foundation for Boating Safety and Clean Water, has been inducted into the prestigious Boating Safety Hall of Fame. The honor recognizes individuals who have made, or continue to generate, substantial and lasting contributions toward the advancement of recreational boating safety. | |
---
Upcoming Events
---
May 17, 2023 | 2:00–3:00 PM ET | CPYB CE: 1 Hour
Presenter: IYBA with Staley Weidman, CPYB
During this panel discussion, attorneys and brokers will provide subject matter expertise. Hear testimonials and professional experiences on the art of conflict resolution in the industry. This program will provide you with the best practices and creative takeaways to help you resolve buyer-seller disputes and other challenges within the industry.
---

YBAA University 2023
Annapolis Boat & Yacht Council (ABYC) • Annapolis, MD
Wednesday, July 12, 2023
8:30 AM–6:30 PM
CPYB CE: 7 Hours
YBAA U is a full day of education offered annually each summer. This program provides an excellent opportunity for brokers to further their training, expand their expertise, and network with subject-matter experts and colleagues. This YBAA U will include a series of business, legal, insurance, and technology sessions and panel discussions and cover issues facing the industry today.
---
SAVE THE DATE
2023 CPYB Exam Prep Dates
Any CPYB candidate (or CPYB certified member) is invited to participate in an exam prep session. In these two-hour sessions, the instructor covers key topics under each of the five Principal Knowledge categories candidates will encounter on the exam. The CPYB exam is online and can be taken anywhere, anytime. It consists of 145 multiple-choice questions. Each question is linked to at least one of the Principal Knowledge Categories/Topics.
June 13, 2023 —

Virtual


11:00 AM – 1:00 PM (ET)

September 12, 2023 —

Virtual


11:00 AM – 1:00 PM (ET)

December 12, 2023 —

Virtual


11:00 AM – 1:00 PM (ET)
---

With collective member participation, the YBAA Member Listing Service (MLS) provides increased exposure for the listing broker and access to a broader range of inventory. The MLS allows brokers access to cooperative broker listings with the goal of connecting buyers and sellers.
As an exclusive benefit, YBAA members can publish a listing at no cost.
| | |
| --- | --- |
| First Time User? | Already Using yachtbroker.org? |
| | |
---
Sales Tips
---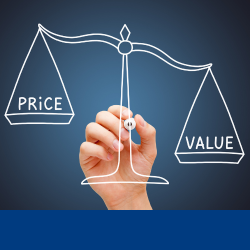 This week price has been coming up a lot on my coaching calls with sales reps but there was one comment in particular that compelled me to write this article. In a story related to a sale he made last week, a rep said, "I told the guy, 'Look, you just tell me where the competition is and I'll cut my price to match it or beat it.'" After instructing him to never utter those words ever again for the rest of his life, he came back with, "Why not? It's an easy sale every time. All I have to do is make sure I'm the lowest price and I'll get the sale every time. Besides, this guy told me he buys solely on price so that's the only way I'll get the sale." In the salesperson's defense, he's only been in sales for three months. That said, if I had a nickel for every time a sales rep, from newbies to veterans, told me they lost a sale because of price, or they couldn't compete because of price, or used any other similar type of price excuse for not making a sale, well, I'd have a mountain of nickels.
---
Member News
---
Brewer Yacht Sales Proudly
Announces Additional Yacht Brokers
Brewer Yacht Sales proudly announces additional yacht brokers for our South Carolina and Florida offices. Dale Kirby is a seasoned yacht broker who will serve Brewer Yacht Sales clients in our Port Royal, South Carolina office. Kevin Crofton and Bill Hall also recently joined Brewer Yacht Sales, serving boaters on Florida's East Coast. Kevin and Bill enjoy successful careers in real estate, which dovetailed perfectly into the yacht brokerage business.
Do you want to share news about recent sales, new hires, office expansion or other business updates and successes for
FREE
! Just send your news items by the 10th of the month along with any photos to
jpskov@ybaa.org
for further consideration.
---
Renew Your Dues
YBAA offers many invaluable benefits to its members including conferences, networking, and discounts on business services. Click the EZRenew button to continue being a part of this thriving community.

---
Don't Miss Out on the Conversation
Keep the discussion going by engaging with us on social media.