---
Featured Article
Dual Agency: Profit Or Pitfall?
---

Do you know the answer to this question from Module 3?
Did you know The Guide is now available any day, any time, completely online? The Guide Online is a learning management system that is accessible to yacht broker professionals 24/7. Individuals learn from five modules, which will empower learners to work their way through all content.
---
Industry News
While sailing yachts once dominated the world's oceans, since the advent of the first motor yachts they have consisted of a shrinking portion of the world's superyacht fleet. In recent years, however, the tide has begun to turn. With questions of "sustainability" and "eco-efficiency" abuzz across the industry, some yacht owners are weighing up their options and sailing yachts are garnering more interest.

Check out this great article by the Superyacht Times on how one shipyard is moving sailing vessels into the future and why now might be the time to buy.
---
List Your Yacht With the YBAA MLS

YBAA is excited to partner with yachtbroker.org to present the YBAA Member Listing Service (MLS), an association-owned and controlled tool to help buyers find and show new and used boats, vessels, and yachts. The MLS allows brokers access to cooperative broker listings with the goal of connecting buyers and sellers.
With collective member participation, the YBAA MLS provides increased exposure for the listing broker and access to a broader range of inventory. As an exclusive benefit, YBAA members can publish a listing at no cost.
| | |
| --- | --- |
| First Time User? | Already Using yachtbroker.org? |
| | |
---
Sales Tips
Why Your Sales Numbers Aren't Good
If your sales aren't where you want them to be, or your struggling to complete sales, then the person you have to blame might just be yourself.

The top five reasons for bad results in workouts, weight goals, and overall health, are also the same reasons that most salespeople's sales results are bad.

Read on to learn John's top five reasons for why your sales numbers are failing.
---

Advertise with YBAA
The YBAA e-Newsletter reaches over 2,500 YBAA members and prospects, industry trade press, and business services partners. Feature your company ad and link on a six or twelve-month basis. Consider placing an ad on YBAA's social media channels. Your own commercial or image will be posted and shared reaching countless potential customers during the month of your choosing.

For questions contact Cathy Vick, YBAA's Sales Development Manager, at cvick@ybaa.yachts.
---
Member News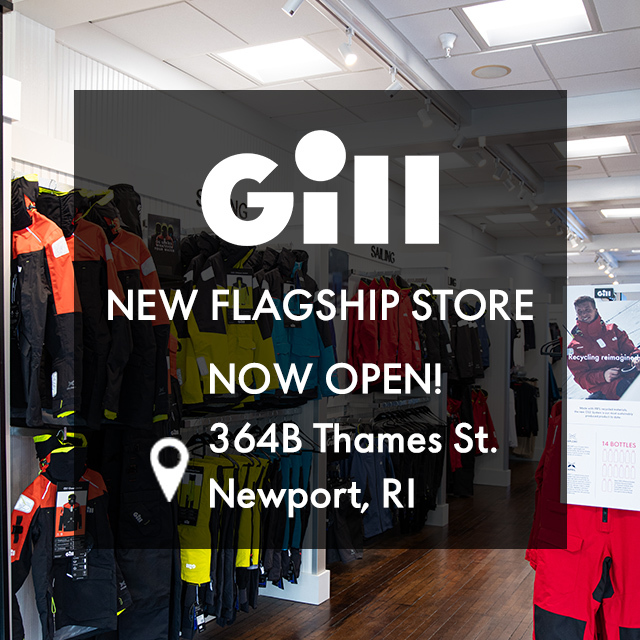 Gill has opened their first fully owned and operated store in Newport, Rhode Island. After 45 years of trading, the British brand has chosen to create their first dedicated retail space in the heart of one of the sailing capitals of the world. The 2,000-square-foot space at 364b Thames Street has been refurbished to welcome sailors and adventurers into a contemporary and modern environment to discover Gill's full range of products.
To celebrate their new space, they're offering a discount on web purchases to YBAA Members! Us code YBAA145 at check out.
---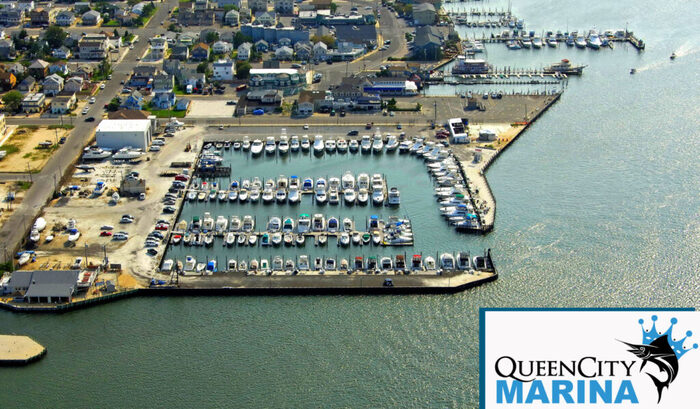 Coming this summer to Queen City Marina, Sandy Hook Yachts will open a new office featuring all of their premium new boat brands like Sabre, Back Cove, Intrepid, Southport Boats, Sea Fox, and more, as well as professional yacht brokerage services. Known formerly as Morrison's Marina, this full-service facility is one of the most convenient locations for boaters on the coast with easy access to the Atlantic.
"Queen City Marina has long been a major boating hub and is one of the busiest parts of the island," said Matt Cini, Managing Partner of SHY. "We look forward to servicing all of the boaters that are customers of Queen City Marina and introducing first-time boaters to the best recreation in the world!"
---
YBAA Member Hinckley Yachts was the first to bring the marine space the world's first fully electric luxury yacht in 2017, Dasher, and now is back with a new hybrid upgrade for its iconic Picnic Boat which can run in full silence with its trademarked SilentJet technology.
"We know our clients want what's next, and they also want common sense solutions," says Geoff Berger, CEO of The Hinckley Company. "The electric Dasher turned heads, as our new models do, but the practicality of going any distance on electric given the best current technology wasn't ideal for our clients. With SilentJet you can travel farther with the hybrid diesel system than with Dasher's electric platform. Furthermore, we learned that electric-powered water jets are much quieter and produce less vibration than traditional propellers. To deliver a truly silent cruising experience that feels almost like sailing, we knew our water jet propulsion system was the best fit."
---
CPYB Prep & International Testing Days
Any CPYB Candidate (or CPYB certified member) is invited to participate in this exam prep session. In this two-hour session, the instructor will cover key topics under each of the five Principal Knowledge categories candidates will encounter on the exam. The CPYB exam is taken online. It consists of 145 multiple-choice questions. Each question is linked to at least one of the Principal Knowledge Categories/Topics.​
Wednesday, September 14, 2022 — Virtual
10:00 AM – 12:00 PM (ET)
Thursday, December 1, 2022 — Virtual
10:00 AM – 12:00 PM (ET)
---
Renew Your Dues
YBAA offers many invaluable benefits to its members including conferences, networking, and discounts on business services. Click the EZRenew button to continue being a part of this thriving community.

---
Don't Miss Out on the Conversation
Keep the discussion going by engaging with us on social media.