YBAA University is an annual series of educational programs offered each summer in Annapolis. Attendees receive training to prepare for the CPYB exam, as well as networking opportunities and participation in business presentations, technology sessions, and panel discussions.
These convenient conferences provide added value for all members wishing to keep in close touch with the issues and challenges facing the industry, and CPYB brokers receive 7 recertification credits for full-day attendance.
Click here to learn more.
Click for More >
---
How a proper sales agreement avoids trouble
No matter how large the transaction, whether it's ten thousand or a million dollars, it's critical to define what's expected of the buyer and seller in order to avoid ambiguity and trouble. The essential elements of a recreational boat purchase should always be carefully defined in a formal, written Purchase and Sale agreement (P&S), which must include the terms and conditions of the transaction in as much detail as possible to eliminate confusion or conflicting interpretations of the intent and obligations of the parties.
Click for More >
---
Advertise Today!
| | |
| --- | --- |
| Increase your visibility with YBAA sponsorship packages! These packages include year-round promotions on the YBAA website, newsletter, social media, education initiatives, and more. It's an investment that can create new opportunities for you all year long. | |
Click for More >
---
Join Marine Industry Educators from Around the Country at the ABYC Educator Training Conference

The 2021 Educator Training Conference will feature specific topics to enhance the knowledge, delivery, and support of high school and post-secondary marine service tech instructors across the country. Whether your school has a successful program, just got on board with the ABYC curriculum, or is looking to teach marine service, this event is for you!

For more information, click here.

The CT Spring Boat Show, Held In Essex, Raised Over $20,000

The 5th Connecticut Spring Boat Show helped to raise over $20,000 for Sails Up 4 Cancer over the course of the 3-day event held April 30th-May 2nd. This year's event at Safe Harbor Essex Island, located in Essex, CT greeted over 2,100 show attendees, well ahead of 2019 gate attendance numbers. Sails Up 4 Cancer (SU4C), is a non-profit organization supporting cancer care, education, prevention and research.

For more information, click here.
Click for More >
---
By John Chapin
Almost every time I get a new client and start to look at what the sales team is doing, I see the same patterns and mistakes over and over again. Many times there are a plethora of things to fix but what I've found is that if you can just focus on two key areas, a lot of other things align and allow you to significantly increase sales. So, instead of overwhelming them with everything they need to fix, I break it down to two steps and tell them to simply focus on these two areas.
Click for More >
---
Share Your Company News with YBAA
Do you want to share news about recent sales, new hires, office expansion, or other business updates and successes for FREE? Just send your news items by the first of the month along with any photos to jpskov@ybaa.yachts.
---
---

Upcoming CPYB Testing & Exam Days:
Register for Exam Prep sessions offered the morning of the CPYB Testing dates.
July 13, 2021
September 21, 2021
December 14, 2021
Continuing education and professional development are essential for Yacht Sales Professionals to perform their job at the highest possible level. Certified Professional Yacht Brokers (CPYB) are required to earn a minimum of 21 credit hours of continuing education/professional development every three years. Learn More
| | |
| --- | --- |
| View the | |
---
July 13-15, 2021
Annapolis, MD
---
April 6-8, 2022
Annapolis, MD
---
Featured YBAA Member Business Benefit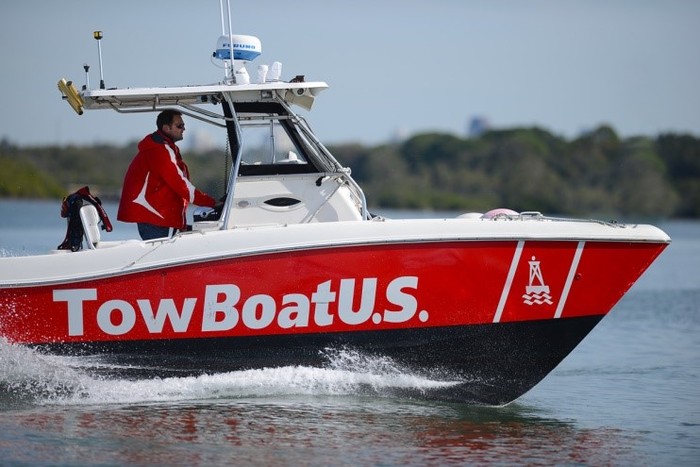 We are pleased to announce an agreement between the Yacht Brokers Association of America (YBAA), the Certified Professional Yacht Broker (CPYB) program, and BoatUS Towing Services that gives boat buyers a break on their first year of on-water towing service. For more information, click here.
---
Don't Miss Out on the Conversation
Keep the discussion going by engaging with us on social media.
| | | | |
| --- | --- | --- | --- |
| | | | |