by Vincent J. Petrella Executive Director, YBAA
Buying and selling a boat can be more complicated, problematic, and risky than a real estate transaction. Unlike real-estate transactions, only California and Florida cover vessel transactions under state laws.
Read Full Article >
---
by Joe Lewis, Chairman Grow Boating, Inc
Our ability to attract new boaters will be a major factor in determining our prosperity over the next decade.
Read Full Article >
---
by Caroline Mantel, BoatHistoryReport.com
Did you know that every state has a Boating Law Administrator, or BLA, that is responsible for helping to develop and shape public policy for recreational boating safety in that state?
Read Full Article >
---
by Yacht Registry, Ltd.
Owning a large asset, such as a vessel carries certain risks that all owners must navigate. Many boat owners have recognized the value in establishing a Delaware corporate entity to own their vessel, rather than owning it in their name personally. A properly established Delaware corporation or LLC can limit or eliminate your personal liability in the event of an accident or other litigation. Delaware courts have a reputation of reaching reasonable and fair conclusions when construing corporate laws.
Read Full Article >
---
by John Chapin
I was recently speaking with a manager at a real estate office about what makes some agents successful and others unsuccessful. He told me, "John, I can sum up the difference between the successful agents and the unsuccessful agents with one quick example: during a major blizzard when everything is shut down and everyone is at home, my top agents are making phone calls to prospects because they know they have a captive audience, and the rest of my agents are posting pictures on Facebook of the cookies they're baking."
Read Full Article >
---
Member News
Special Rates for YBAA Members

TrawlerFest
September 24-28, 2019
Baltimore, MD
YBAA members will receive 10% off to exhibit a boat and you can use code YBAA to receive 20% off any seminars, activities and V.I.P packages. Contact Ryan Davidson for information on exhibiting at: rdavidson@aimmedia.com
---
Do you want to share news about recent sales, new hires, office expansion or other business updates and successes for FREE! Just send your news items by the 10th of the month along with any photos to vpetrella@ybaa.com.
---
---
---
CPYB Recertification Credit Opportunities
Continuing education and professional development is essential for Yacht Sales Professionals to perform their job at the highest possible level. Certified Professional Yacht Brokers (CPYB) are required to earn a minimum of 30 credit hours of continuing education / professional development every 3 years. See the upcoming events below.
---
Upcoming CPYB Recertification Events:
July 25, 2019
8:15AM-4:00PM
Sponsored by YATCO
Providence, RI
---
August 1, 2019
12:00-1:00PM
Presenter: Juan Nunez
FREE Live Webinar
---
August 8, 2019
12:00-1:00PM
Presenter: Vincent Finetti
FREE Live Webinar
---
---

---
Thank you to our new YBAA Admiral Sponsor!

---
Thank You Advertisers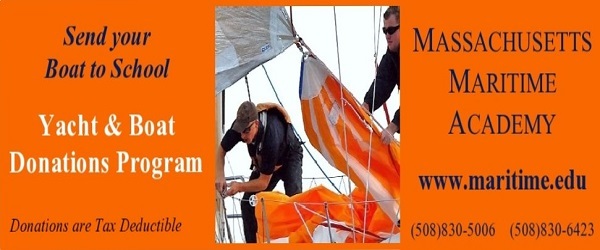 ---
YBAA Member Benefits
---
Don't miss out on what's happening. Follow us on social media: