Get ready for great networking, valuable education and stimulating conversation at YBAA's 2019 University!
Read Full Article >
---
By Daniel H. Wooster, ESQ. - Palmer Biezup & Henderson LLP
YBAA is pleased to offer its members access to the latest edition of Boating Briefs, a newsletter summarizing the latest court cases and other legal developments in the boating industry. The newsletter is produced by the U.S. Maritime Law Association's Committee on Recreational Boating and is reprinted here with permission.
Read Full Article >
---
The Florida Legislature approved the Uniform Certificate of Title Act (HB 475/S 676) – a top recreational boating industry priority – sending the bill to Governor Ron DeSantis for his signature. NMMA heralded the legislation's passage, calling titling a vital tool in the effort to protect consumers from buying damaged, destroyed, or stolen boats
Read Full Article >
---
by Discover Boating
The Discover Boating national marketing campaign is underway to empower new audiences to get out on the water.
Read Full Article >
---
Boating industry leaders gathered for the third and final day of the American Boating Congress (ABC) 2019 yesterday. The morning kicked off with the marquee session of ABC 2019, where members of Congress, top administration officials, and leading media and political figures spoke to a packed house of stakeholders.
Read Full Article >
---
The Canadian government has removed the 10 percent retaliatory tariffs on U.S.-built recreational boats that resulted from President Trump's 10 percent tariff on aluminum and 25 percent tariff on steel imported from that country to the United States.
Read Full Article >
---
Member News
Certified Professional Yacht Brokers - Excellence, Professionalism, Continuing Education…
Yacht Sales Professionals – YSPs (brokers, dealers, salespeople) nationwide have a benchmark for measuring their skills, abilities and performance, while enhancing their marketing value. Boat sellers and buyers are in a better position to select qualified, competent sales professionals with confidence and trust. The Certified Professional Yacht Broker (CPYB) program has made this dream a reality. Do you have what it takes to be a CPYB member?
---
Do you want to share news about recent sales, new hires, office expansion or other business updates and successes for FREE! Just send your news items by the 10th of the month along with any photos to vpetrella@ybaa.com.
---
---
---
CPYB Recertification Credit Opportunities
Continuing education and professional development is essential for Yacht Sales Professionals to perform their job at the highest possible level. Certified Professional Yacht Brokers (CPYB) are required to earn a minimum of 30 credit hours of continuing education / professional development every 3 years. See the upcoming events below.
---
Upcoming CPYB Recertification Events:
July 23, 2019
8:15AM-4:00PM
Sponsored by YATCO
Annapolis, MD
---
July 25, 2019
8:15AM-4:00PM
Sponsored by YATCO
Providence, RI
---
---

---
Thank you to our new YBAA Admiral Sponsor!

---
Thank You Advertisers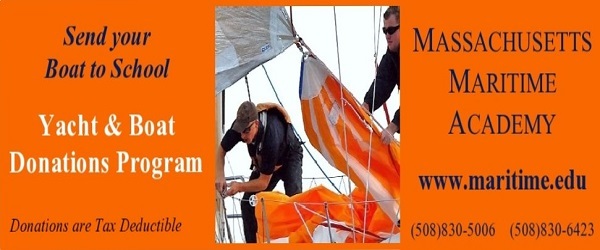 ---
YBAA Member Benefits
---
Don't miss out on what's happening. Follow us on social media: