by Dominion Domains
Customers are using the internet much more extensively when it comes to choosing a broker to sell their yacht. What does this mean for you? By the time a customer contacts you about selling their boat or yacht, they are already 70%* of the way through the process of choosing a broker sell their vessel. That can be a scary thought. How can you influence these potential customers if they're not walking into your showroom or at least calling you to start the selling process?
Read Full Article >
---
by Eugene Samarin, ESQ. - Lochner Law Firm
The nicest boat you will ever own! Best choice for your cruising plan! Will last 5 years! Lifetime warranty! Boat will pay for itself! What do all these statements have in common? To put it simply, these are advertisement gimmicks to help persuade a prospective buyer to purchase the boat you are selling rather than those of the competitors. We see these all the time, on tv, on the radio, internet and flyers at any boat show. Everyday we are bombarded by such advertisements that most people are immune to their effects. However, these inducements do carry legal ramifications.
Read Full Article >
---
[Recording] Word-of-Mouth in the Digital Age: Mastering Social Media in the Boating Industry
Read Full Article >
---
by Sally Helme, Cruising World, Sailing World and the NOOD Regattas
All of us at Cruising World and Sailing World are pleased to offer our exclusive 2019 "State of the Sailing Industry" report to YBAA members with our compliments. We produce this annual snapshot of the sailing market as a service to the industry. Our 2019 report presents 2018 data on the charter market, brokerage sales, sailing participation, sailboat imports and domestic production.
Read Full Article >
---
Do you want to share news about recent sales, new hires, office expansion or other business updates and successes for FREE! Just send your news items by the 10th of the month along with any photos to vpetrella@ybaa.com.
---
---
---
CPYB Recertification Credit Opportunities
Continuing education and professional development is essential for Yacht Sales Professionals to perform their job at the highest possible level. Certified Professional Yacht Brokers (CPYB) are required to earn a minimum of 30 credit hours of continuing education / professional development every 3 years. See the upcoming events below.
---
Upcoming CPYB Recertification Events:
May 9, 2019
12:00-1:00PM
Boatyard Safety
3 CPYB Recertification Credits
---
May 15, 2019
12:00-1:00PM
Moderated by Andy Miles, CPYB, IYBA
3 CPYB Recertification Credits
---
May 29, 2019
12:00-1:00PM
Mark Your Calendar
3 CPYB Recertification Credits
---
---
Thank you to our new YBAA Admiral Sponsor!

---
Thank You Advertisers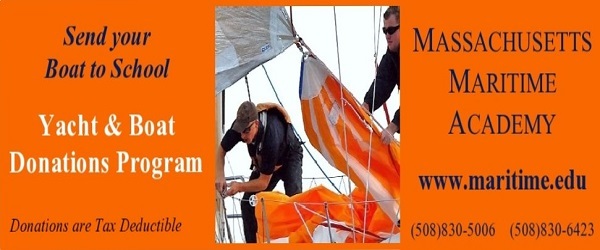 ---
YBAA Member Benefits
---
Don't miss out on what's happening. Follow us on social media: