Read Full Article >
---
Get ready for great networking, valuable education and stimulating conversation - YBAA's 2019 University events are coming this summer
Read Full Article >
---
Connecticut spring in-water boat show to benefit sails up 4 cancer announces 2019 show dates.
Read Full Article >
---
Washington State approves Yacht Broker Institute (YBI) as an educational provider, prestigious CPYB designation attained by 3 YBI Graduates
Read Full Article >
---
by Noelle Norvell, President of Luxury Financial Group, LLC
Yacht brokers, don't be afraid to recommend to your Buyer to finance their boat or yacht purchase, as it might work to your benefit. In this financial climate, Cash is King, and financing is a way to keep your buyer's cash in their pocket and use low interest money to purchase a boat!
Read Full Article >
---
by Danielle Butler, Luxury Law Group
The single most important decision a Buyer must make before closing on a yacht is where the yacht will be registered, as the Buyer should understand the benefits and drawbacks of each registry before making this decision. Presently, the most well-known yacht registrations are United States, Marshall Islands, Cayman Islands, St. Vincent and the Grenadines and the British Virgin Islands.
Read Full Article >
---
As a new Congress takes the reins in Washington, D.C., your participation in the American Boating Congress is more important than ever. With a strong industry voice, we can and must educate new Members of Congress on the issues impacting your business, today and in the future.
Read Full Article >
---
Member News
Luxury Financial Group

Luxury Financial Group is expanding with the additional of two key people to the group: 1) Dana Endicott as Luxury Financial Specialist, and 2) Lindsay Way as Luxury Financial Specialist. Dana and Lindsay bring decades of experience in underwriting and financing sales to the company.
---
Do you want to share news about recent sales, new hires, office expansion or other business updates and successes for FREE! Just send your news items by the 10th of the month along with any photos to vpetrella@ybaa.com.
---
---
---
CPYB Recertification Credit Opportunities
Continuing education and professional development is essential for Yacht Sales Professionals to perform their job at the highest possible level. Certified Professional Yacht Brokers (CPYB) are required to earn a minimum of 30 credit hours of continuing education / professional development every 3 years. See the upcoming events here.
---
Upcoming CPYB Recertification Events:
February 27, 2019
12:00-1:00PM
Financing in an Uncertain Economic Market
3 CPYB Recertification Credits
---
March 6-8, 2019
10 CPYB Recertification Credits
Horseshoe Bay Resort, Horseshoe Bay, TX
---
March 7, 2019
12:00-1:00PM
Mark Your Calendar
3 CPYB Recertification Credits
---
---
Thank you to our new YBAA Admiral Sponsor!

---
Thank You Advertisers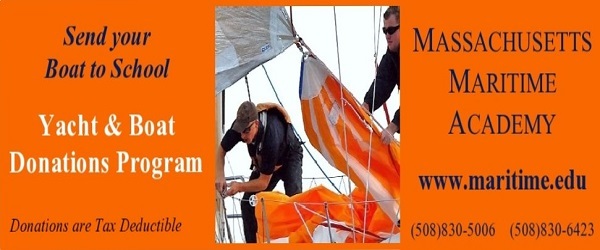 ---
YBAA Member Benefits
---
Don't miss out on what's happening. Follow us on social media: