By: Vince Morvillo, CPYB, PMO e-Seminar Moderator and Member of YBAA Board of Directors
What was the question? How do you get information that is vital to and can help your business move forward? YBAA's answer … YBAA's Principal, Owners and Managers e-Seminars. These e-Seminars are exclusive to and aimed at the needs of the dealer/brokerage owner.
Read Full Article >
---
By: Nicole Vasilaros, Boating United
In 2018, Boating United advocates like you engaged at record levels – making the voice of the recreational boating industry louder than ever before:
Read Full Article >
---
By: John Chapin
We know there are many character traits that determine long-term sales success or failure. That said, I find there are two key traits that really separate the cream of the crop from everyone else.
Read Full Article >
---
By: Vincent J Petrella, CPYB – YBAA Executive Director
Read Full Article >
---
By: Thomas Dammrich, NMMA President
As a new Congress takes the reins in Washington, D.C., your participation in the American Boating Congress is more important than ever.
Read Full Article >
---
By: Vincent M. Falcigno, CLU, CIC, Gowrie Group Commercial and Environmental Insurance Specialist
One of Gowrie Group's core principles is to help our marine industry clients and partners manage and mitigate their exposures to risk. In the marine trades segment, understanding your environmental responsibilities and the financial consequences of releases of petroleum or hazardous substances into navigable waters, or to adjoining shorelines, is critically important.
Read Full Article >
---
Member News
Ensign Class Association's Newest Inductee
Vince Morvillo, who won the 2004 Ensign National Championship in Newport, Rhode Island, was inducted into the Ensign Class Association's Hall of Fame today. Although obviously an excellent sailor, what made his Newport victory even more impressive and unique is that he is completely visually impaired. Congratulations, Vince!

---
Do you want to share news about recent sales, new hires, office expansion or other business updates and successes for FREE! Just send your news items by the 10th of the month along with any photos to vpetrella@ybaa.com.
---
---
---
CPYB Recertification Credit Opportunities
Continuing education and professional development is essential for Yacht Sales Professionals to perform their job at the highest possible level. Certified Professional Yacht Brokers (CPYB) are required to earn a minimum of 30 credit hours of continuing education / professional development every 3 years. See the upcoming events here.
---
Upcoming CPYB Recertification Events:
January 23, 2019
12:00-1:00PM
Due Diligence
3 CPYB Recertification Credits
---
February 13, 2019
12:00-1:00PM
Fuel Spills
3 CPYB Recertification Credits
---
February 27, 2019
12:00-1:00PM
Legal Subject TBD
3 CPYB Recertification Credits
---
---
Thank you to our new YBAA Admiral Sponsor!

---
Thank You Advertisers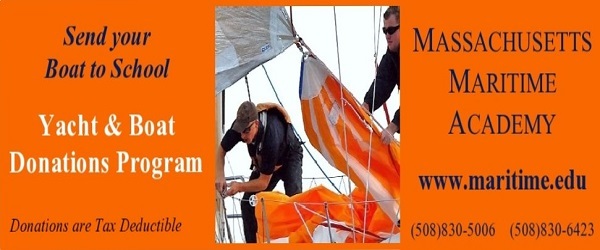 ---
YBAA Member Benefits
---
Don't miss out on what's happening. Follow us on social media: