by Jeff Merrill, CPYB
This article was recently published in the California Yacht Brokers Association newsletter and is being provided to YBAA courtesy of CYBA.
Read Full Article >
---
Excellence, Professionalism, Continuing Education…
Yacht Sales Professionals – YSPs (brokers, dealers, salespeople) nationwide have a benchmark for measuring their skills, abilities and performance, while enhancing their marketing value.
Read Full Article >
---
Sailing conference to be held March 6-8, 2019 in Horseshoe Bay, Texas
Read Full Article >
---
by Eugene Samarin
Do I own my boat? A simple answer in 99% of cases. Everyone knows that once closingoccurs, title passes from the Seller to the Buyer. But what happens in those 1%?
Read Full Article >
---
by Vincent Finetti, Founder and Sales Strategist at Yacht Sales Academy
The boating industry has gone through the BIGGEST transformation in the last 15 years. Due to the exponential growth and dominance of the Internet, mobile devices, social media, new technologies, combined with rising customer expectations and changing buying behavior, the rules of sales and marketing have drastically changed across all markets — and boat brokers must adapt or get left behind. 2019 will be a game changing year and here are my top 5 trends and market predictions.
Read Full Article >
---
Member News
Grow Boating Supports MDCE Threefold
With the mission of providing marine retailers with education, tools and resources to apply with in their businesses, Grow Boating Inc. has expanded its support of the Marine Dealer Conference & Expo in 2018. Read more.


---
Do you want to share news about recent sales, new hires, office expansion or other business updates and successes for FREE! Just send your news items by the 10th of the month along with any photos to vpetrella@ybaa.com.
---
---
---
CPYB Recertification Credit Opportunities
Continuing education and professional development is essential for Yacht Sales Professionals to perform their job at the highest possible level. Certified Professional Yacht Brokers (CPYB) are required to earn a minimum of 30 credit hours of continuing education / professional development every 3 years. See the upcoming events here.
---
Upcoming CPYB Recertification Events:
January 8, 2019
6:45AM
10 CPYB Recertification Credits
Renaissance Hotel , Seattle, WA
---
January 9, 2019
12:00-1:00PM
Pre-Winter Boat Show Sales Seminar
3 CPYB Recertification Credits
---
January 23, 2019
12:00-1:00PM
Mark Your Calendars
3 CPYB Recertification Credits
---
---
Thank you to our new YBAA Admiral Sponsor!

---
Thank You Advertisers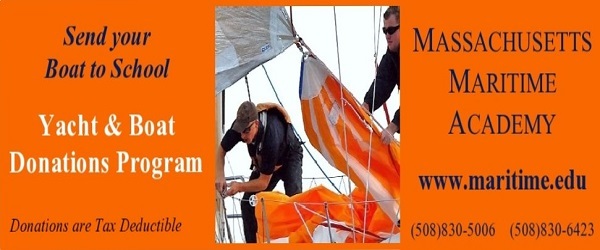 ---
YBAA Member Benefits
---
Don't miss out on what's happening. Follow us on social media: