by Danielle J. Butler, Managing Partner of Luxury Law Group
Marine Industry Association of South Florida ("MIASF") Foreign Trade Zone (FTZ) Subzone is the first ever foreign trade subzone for the pleasure vessel industry in the United States.  FTZ restricted-access sites are shielded from the immediate imposition of duties by U.S. Customs, and are empowered to defer, reduce, or eliminate them on foreign products. The facilities and companies approved will be considered to be outside the U.S. Customs territory, and as such, can defer, reduce, or eliminate Customs duties on foreign products.
Read Full Article >
---
by Vincent M. Falcigno, CLU, CIC, Gowrie Group Commercial and Environmental Insurance Specialist
One of Gowrie Group's core principles is to help our marine industry clients and partners manage and mitigate their exposures to risk. In the marine trades segment, understanding your environmental responsibilities and the financial consequences of releases of petroleum or hazardous substances into navigable waters, or to adjoining shorelines, is critically important.
Read Full Article >
---
by National Marine Manufacturers Association
The 2018 midterm elections are less than two weeks away, and control of the U.S. House of Representatives, U.S. Senate, and critical states' governorships are hanging in the balance. With the campaign season entering its final days and the 2019 political landscape becoming clearer, NMMA is providing summaries of the Cook Political Report's breakdowns for federal and state level elections.
Read Full Article >
---
by John Chapin
In a recent article by friend and colleague John Brubaker (CoachBru.com), he stated that, "According to a U.S. Department of Commerce research study, in the first five years of a business the survival rate for independent small businesses is less than 20% but the survival rate for franchises is 95%."
Read Full Article >
---
Member News
Gowrie Group Secures Top Rankings Nationally and in Connecticut
Gowrie Group is honored to report that the company is not only part of the Top-50 in Insurance Journal's Annual Top-100 Independent Property/Casualty Insurance Agencies ranking, but also the fourth largest independent agency in New England and the largest independent agency in Connecticut. The list of the Top-100 Independent Property/Casualty Insurance Agencies nationwide is created by Insurance Journal and based on total property/casualty agency revenue. Read more about Gowrie's recognition.
---
Do you want to share news about recent sales, new hires, office expansion or other business updates and successes for FREE! Just send your news items by the 10th of the month along with any photos to vpetrella@ybaa.com.
---
---
---
CPYB Recertification Credit Opportunities
Continuing education and professional development is essential for Yacht Sales Professionals to perform their job at the highest possible level. Certified Professional Yacht Brokers (CPYB) are required to earn a minimum of 30 credit hours of continuing education / professional development every 3 years. See the upcoming events here.
---
Upcoming CPYB Recertification Events:
November 8, 2018
7:30-9:30AM
4 CPYB Recertification Credits
Hornor Maritime Center (ABYC Headquarters), Annapolis, MD
---
November 15, 2018
12:00-1:00PM
YachtWorld Updates
3 CPYB Recertification Credits
---
November 20-21, 2018
10 CPYB Recertification Credits
Pacific Gateway Hotel, Richmond, BC
---
---
Thank you to our new YBAA Admiral Sponsor!

---
Thank You Advertisers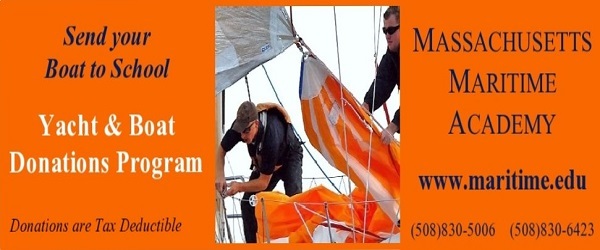 Reach the leaders in the boating industry and advertise in the monthly YBAA Newsletter and reach over 2500 industry contacts- Register for an ad here.
---
YBAA Member Benefits
---
Don't miss out on what's happening. Follow us on social media: