As of June 15, 2018
Read Full Article >
---
Registration Closes July 6
Get ready for great networking, valuable education and stimulating conversation - YBAA's 2018 University events are coming this summer.
Read Full Article >
---
By Danielle J. Butler, Esq.
Let's explore the question of should you hold your client's deposit? When should a good faith deposit ("deposit") be made? Simultaneously with the offer on a yacht or when the Seller signs the Buyer's Offer. Lastly, who is the best person to hold this deposit.
Read Full Article >
---
By Mike Titgemeyer, CPYB, Crusader Yacht Sales and YBAA Vice President
On April 24, John collapsed while working on a boat. He suffered a massive brain bleed and spent the next 40+ days in ICU @ GW Medical Center.
Read Full Article >
---
By John Chapin
I was recently speaking with an extremely successful executive (he asked to remain anonymous) who is known for being able to walk into an organization, clear away all the clutter and b.s., and make them extremely successful. He boiled his process down to four keys which can also be applied to successful selling.
Read Full Article >
---
Sign-up Today
The 2018 YBAA University events (YBAA U) are scheduled for Providence, RI on July 17, 2018 and Annapolis, MD on July 19, 2018. These full day-professional, education and networking events provide the perfect venue to showcase your company's valuable services and products, with exceptional recognition and exposure for your business.
Read Full Article >
---
General Government Relations
Earlier this week, Environmental Protection Agency (EPA) Administrator Scott Pruitt approved the registration of bio-isobutanol as a fuel additive. NMMA has been a leading voice in the effort to secure approval for bio-isobutanol, raising it directly with Administrator Pruitt on multiple occasions since he took office.
Read Full Article >
---
Member News
Gowrie Group Sponsors Raise the Roof's 2018 Build on the Green Project to Benefit Habitat for Humanity of New Haven

Gowrie Group is proud to announce their support and involvement with Raise the Roof's 2018 Build Project to benefit Habitat for Humanity of New Haven. Gowrie Group has supported both the New Haven and Hartford chapters of Habitat for Humanity for many years, through various donations, and volunteering activities. To compliment Gowrie Group's financial support, twelve Gowrie Group employees and their family members assembled on the Branford Green on Saturday, May 12 for hands-on construction work. Read more.

---
Do you want to share news about recent sales, new hires, office expansion or other business updates and successes for FREE! Just send your news items by the 10th of the month along with any photos to vpetrella@ybaa.com.
---
---
---
CPYB Recertification Credit Opportunities
Continuing education and professional development is essential for Yacht Sales Professionals to perform their job at the highest possible level. Certified Professional Yacht Brokers (CPYB) are required to earn a minimum of 30 credit hours of continuing education / professional development every 3 years. See the upcoming events here.
---
Upcoming CPYB Recertification Events:
July 17, 2018
8:15AM-4:00PM
10 CPYB Recertification Credits
Downtown Marriott - Providence
---
July 19, 2018
8:15AM-4:00PM
10 CPYB Recertification Credits
Doubletree Annapolis
---
---
Thank You Advertisers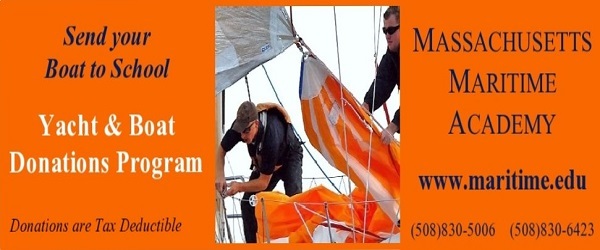 Reach the leaders in the boating industry and advertise in the monthly YBAA Newsletter and reach over 2500 industry contacts- Register for an ad here.
---
THANK YOU YBAA U 2018 PARTNERS!


---
YBAA Member Benefits
---
Don't miss out on what's happening. Follow us on social media: